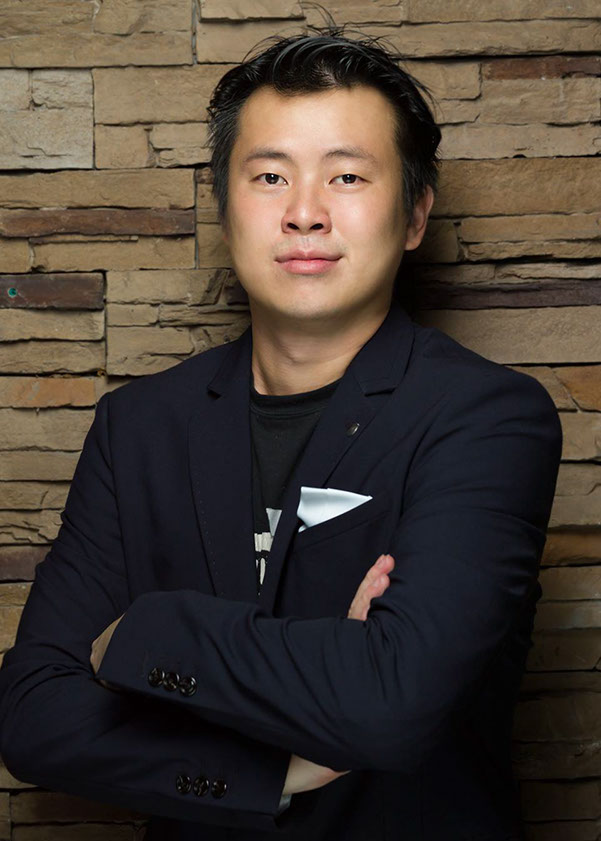 I am a Photographer / Cinematographer Retoucher who is based in Singapore.
I have my beginnings in multimedia, audio and video production and animation, before exploring fine arts photography. At that point I was being introduced to fashion photography and I have worked extensively with my counterparts in the fashion design faculty.
I describe myself as both a director and a craftsman, and I express my works and myself using light. Once I started using lighting, I didn't look back. Lighting to me is my language, paint brush & chisel.
I picked up my skills from consistent practice. Starting from speedlights, I gradually moved to larger equipment. I love big and small setups equally, and I enjoy sharing what I've learnt during my experimentations, that's why for the past 7 years, I've been teaching people in Singapore and Hong Kong about photography and lighting (and also retouching).
I draw my inspirations from Atton Conrad and Gregory Heisler, not only from their works, but also by they way they approached their, their psyche, how they expressed themselves, and also their working attitude and most importantly, passion.
I love to share and teach others about photography, and for that in my career thus far I have trained people with Sony Singapore, given seminars for Nikon Singapore, and also have been a guest speaker for Leica Asia for a number of occasions. In my spare time, I conduct workshops which specialises in photography and lighting and also in retouching. In the field of teaching and sharing, I have recently become influenced by Sir Ken Robinson, in particular his spirit and philosophy in trying to foster creativity in people. When I was young, I was surrounded by friends, many who eventually became engineers, doctors and scientists. I was one of the few in my group of people who dabbled in the arts and has stayed there throughout. I share a strong feeling (with Mr. Robinson) about creativity as a human trait that is applicable across multiple fields. The demographic of my students and course attendees crosses a wide variety of fields, ranging from business owners, MDs, IT, marine, bio and aerospace engineers, and I see photography - as a craft that can be used to foster an experimental and creative spirit that can be applied to their own home fields as well.
I am striving to work with a broad variety of clientele while striving to a high level of workmanship:
Besides my usual work of providing services to fashion labels and businesses for campaigns and catalogues, I've also worked on corporate and products work. I have represented and spoken for camera companies, appearing in reality TV shows as a guest photographer, and also did campaigns for modelling and talent search pageants.
I work with designers across a wide spectrum for campaigns and catalogues: From : from established Labels, to student designers.
I have also at times, served as a consultant or technical advisor for other photographers and studios. It runs inline with my philosophy that we have to get the ecosystem to benefit together as a whole.
I have also worked with a variety of talent and modelling agencies with their talents and celebrities.
As a cinematographer I am expanding my range of work, besides fashion videos, towards the music and arts - not only shooting the works from the artists, but now, I'm also adding a focus on the people who are creating them. I have just wrapped up the filming of a music video, and I have interviewed three fashion designers for Blueprint Singapore 2015
White Weddings by Rach Ho
Textile and Fashion Federation Singapore
Samuel Seow Law Corporation
Ford Models Supermodel of the World Singapore 2011
Kome Fine Japanese Dining
Esmirada Mediterranean Cuisine
Awards:
Fashion Asia Top 5 Fashion Photographer of Asia 2014